Cardculator tweak brings floating calculator window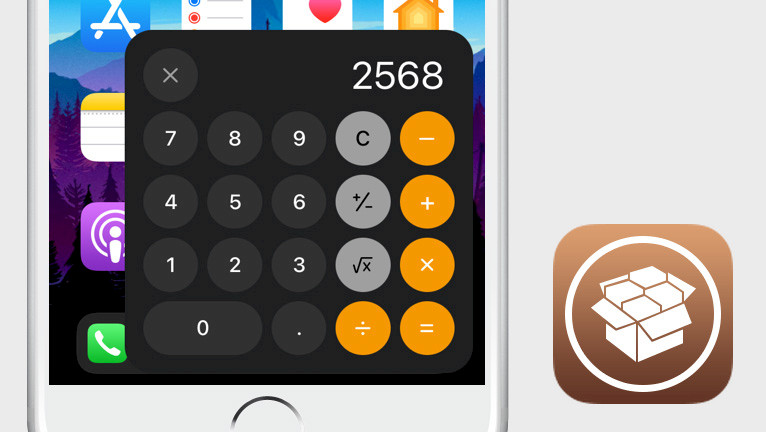 When you make a lot of calculations on your iPhone or iPad or when you need quick access to a calculator you should consider installing a tweak like Cardculator. It enables multitasking by running a floating calculator window on top of other apps.
Add Cardculator Repo to your package manager.
What is Cardculator?
Cardculator is a really well-designed calculator tweak for iOS that allows you to display a small, floating Calculator app-inspired interface from just about anywhere on demand. It works on all modern jailbreaks running iOS 14 up to iOS 14.8. You can get it for $1.99 from the Havoc Repo.
Once installed, Cardculator adds a dedicated preference pane to the Settings app from where you can configure all options to your liking. Toggle the tweak on/off on demand, define moving speed, enable snap to corners, or select desired look from a card, card alt, stock, or square.
To open the mini calculator just swipe anywhere from a corner of your device. Another option to launch the calculator app is to enable a Control Center module from the Settings app. This will add a new button to quickly open the Cardculator tweak on your iDevice.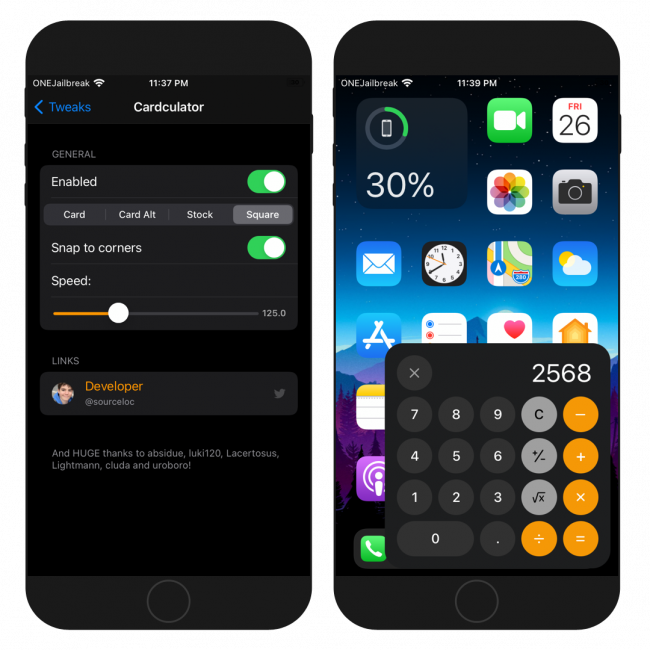 If the tweak is not working, ensure that you have the following packages installed: Activator (BigBoss), Cephei Tweak Support (Chariz), Orion Runtime (Chariz), libswift (BigBoss), and CCSupport (BigBoss). Those are required to make Cardculator run without any issues on iOS 14.
Repository
The latest version of the Cardculator tweak was released for $1.99 through the Havoc Repository. Add the official Cardculator Repo to your favorite package manager and start using the Calculator app on Home Screen. It works on jailbroken iOS 14.0 - iOS 14.8.
Open the Cydia app from Home Screen and tap on the Sources tab.
Tap on Edit → Add buttons and enter https://havoc.app Repo URL.
Install Cardculator tweak from the newly added repository.
To apply all changes respiring your iPhone.
Configure Cardculator tweak from the preference pane added to the Settings app.
Alternatively, please use the quick links available at the top of this page to add the repository to your favorite package manager (Cydia, Sileo, Installer, Zebra) with just one tap.
What's new
Fixed arm64e crash (A12 and above).
Bug fixes.
4 new button layouts to choose from
CC (Control Center) button to show calculator
Open Cardculator with a swipe from bottom-right corner of your device.
Configurable in settings and in Activator.
Sponsored links
Post a comment