Must-Have Apple Gadgets and Software for College Students

qbap |
Research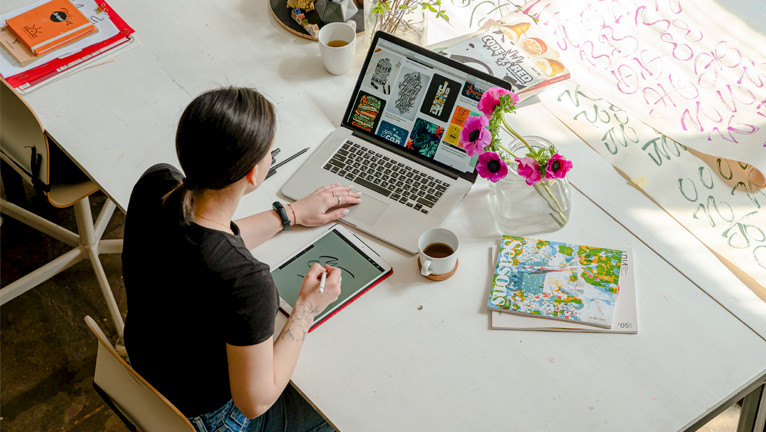 Apple is a household name because of its high-quality products. As the company's hardware is reliable, and the tech giant continues to release software upgrades for years, Apple products tend to stand the test of time.
As a student joining college, you might be interested in getting Apple devices and products to make learning more efficient. That is a good call on your end. Here are four Apple gadgets and software to make your college studies more seamless. Additionally, don't forget to find a reliable academic writing service to write an essay online whenever you need help with such an assignment.
Devices
1. Apple MacBook Air M2
The newest MacBook Air, powered by an Apple M2 CPU, features a 13.6-inch LED-backlit display capable of displaying a resolution of 2560 by 1664 pixels at a pixel density of 224 and a color gamut of 16.7 million. The display is True Tone-enabled, meaning the colors will appear somewhat warmer depending on the ambient light.
The M2 chip has a sixteen-core Neural Engine, an eight-core Graphics Processing Unit (GPU),and an eight-core Central Processing Unit (CPU) with four performance and four efficiency cores.
Because it is so powerful and efficient, Apple took out the fans. Simply put, the MacBook Air M2 does not get hot under normal conditions.
The MacBook Air M2's 52.6Wh lithium-polymer battery is already created for extended use. Apple claims it can last up to 15 hours when used for web browsing on a single charge. So you can still work on school projects and seek professional academic writing services online to do my assignments for me after lessons without worrying about the battery dying.
A 30W USB-C power adapter is included, and it can be fully charged in a short amount of time.
This high-quality laptop has a standard RAM of 8 GB, which can be upgraded to 24 GB. SSD capacities of 512 GB, 1 TB, and 2 TB are available in addition to the standard 256 GB. This variety of setups should be adequate for most students.
macOS Monterey is preloaded on the Apple MacBook Air M2. Even so, you can rest assured that you will continue receiving software upgrades for a long time. This laptop's small size and lightweight make it ideal for students.
Silver, Starlight, Midnight, and Space Gray are the four color options for the MacBook Air M2.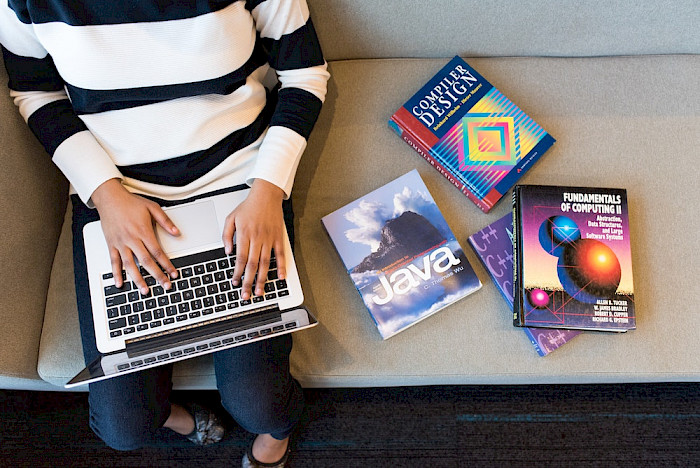 2. Apple iPad Air (5th Gen, 2022)
The latest 10.9-inch, 5th Gen Apple iPad Air (2022) has surpassed its predecessor in terms of power and is on the verge of being able to replace the iPad Pro in most people's daily lives.
The most significant improvement over its predecessor is the inclusion of Apple's own M1 chip, which gives this 9.74 x 7.02 x 0.24-inch, small and lightweight (462g) tablet a significant performance boost.
The new iPad Air's improved processing power allows it to run even the most resource-intensive apps, including industry-standard art programs like Procreate and the most advanced video editing tools. It's the best tablet for students because it boasts better specs than the iPad Pro at a lower price.
The display is crisp and colorful, while the USB-C and front camera have been upgraded from earlier models (and a 5G connection is an option).
Meanwhile, the updated iPadOS has included desktop workflows, like numerous work windows, which can make it faster to work on your assignments with the help of the best paper writing services.
Software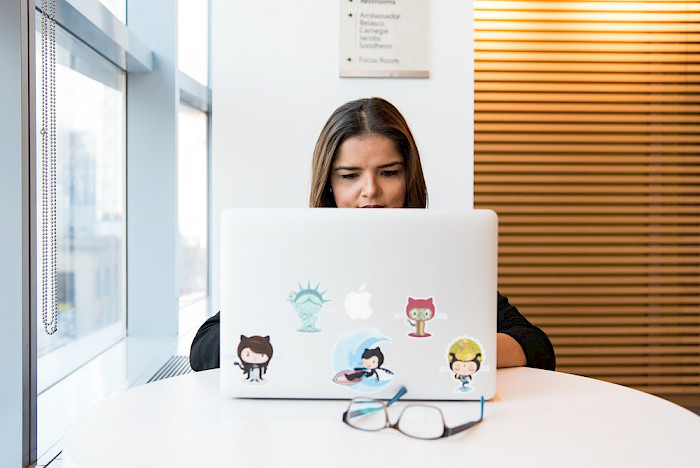 1. Notebooks (macOS, iOS, Windows)
Notebook apps typically use their own file formats (Apple Notes, OneNote),or you'll need to learn Markdown to use them (the other apps on this list). Notebooks are unique. Although the software saves each note as an HTML file on your hard drive, you won't require HTML expertise to operate it.
It combines adaptability and ease of use in attractive packaging.
There are three panels to choose from: a notebook list, notebook documents, and the note you're currently viewing. If you double-click on a copy, it will open in its own window.
This allows you to work on several documents simultaneously or keep one open in the corner of your screen while doing other things. The UI looks and feels right at home on a Mac, with all the polish and elegance you'd expect.
Flexibility, though, is what gives this its true strength. Notebooks from Evernote, as well as folders containing plaintext, HTML, and Markdown files, can be imported with ease. Any note can be downloaded as a Word document, PDF, or plaintext.
You can access your notes through the Finder because they are just HTML files in folders. When syncing with other Apple products, iCloud is the most user-friendly method.
2. Notion
Notion is an excellent tool for taking notes in class and researching topics for homework. When used on a personal plan, the app is free forever and allows endless content to be produced. You can even embed links and other pages into these for convenient navigation.
Students can create many other things with Notion, including calendars and reading lists. Whether you're using a Mac or another device, you can find a variety of templates online, both free and for a fee, to help you stay organized. After logging in anywhere else, your data will be synced immediately.
Although there is a dedicated Mac software, you won't be able to find Notion in the Mac App Store. This software is available for download from its site, but the website itself has a decent online app.
Take Away
There are many Apple devices and software to aid in your academic pursuits. These are just two devices and two software programs to boost your productivity in college.
Post a comment