Access Antoine app from the Home Screen.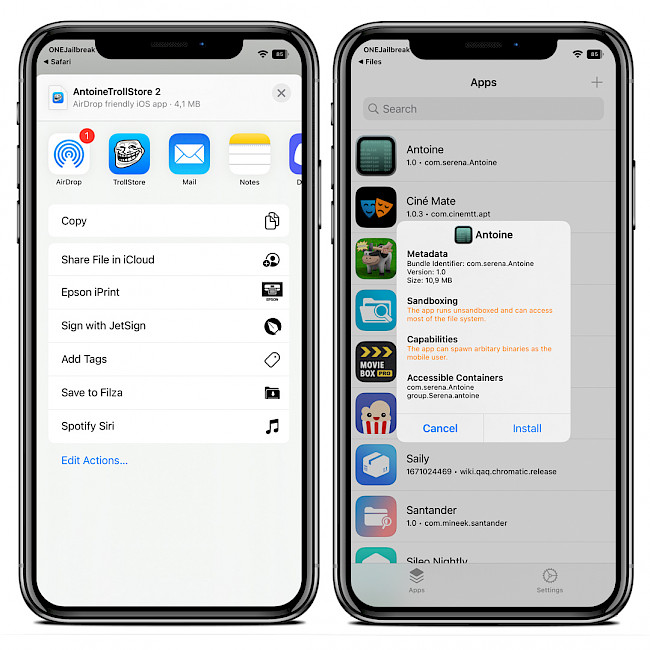 TrollStore compatibility: iOS 14.0 – iOS 15.4.1, iOS 15.5 beta 1 – iOS 15.5 beta 4, iOS 15.6 beta 1 – 15.6 beta 5. No other firmware releases are or will be supported. No support for iOS 15.5, no support for iOS 15.6, and no support for the latest releases of iOS 16.
Add Repository
Antoine has recently been made available as a DEB package through the Chariz Repository, making it simple to install on jailbroken devices. Add Antoine Repo to your package manager and install the OSLog System Logs in Real Time viewer for iOS 13 – iOS 16. Recently, Antoine rootless was released with support for Fugu15 Max and Dopamine jailbreaks.
To install Antoine tweak for iOS using Sileo, follow those steps:
Open the Sileo app from the Home Screen.
Tap on the Sources tab, then select Edit button.
Add the following repository URL: https://repo.chariz.com
Search for Antoine and install the package.
Respiring your iPhone to apply all changes.
Access the Antoine app from the Home Screen.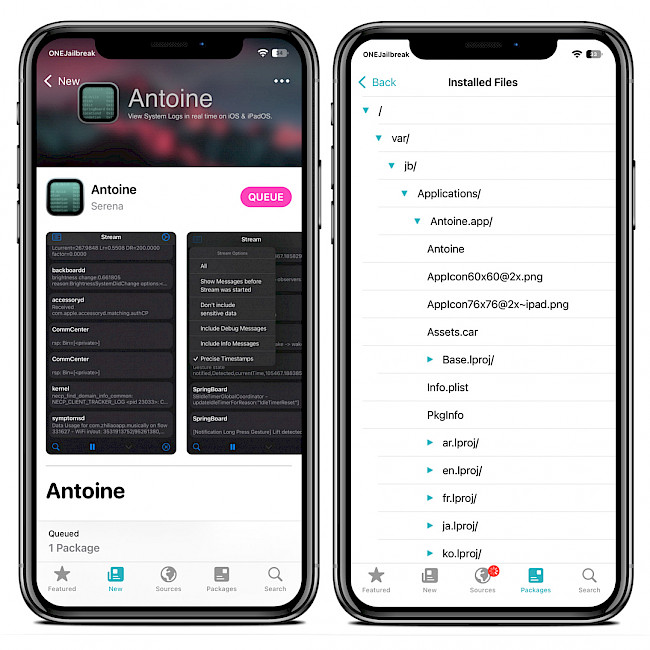 For added convenience, you can quickly add the repository to your preferred package managers (Cydia, Sileo, Installer, Zebra) by using the convenient quick links provided below. With just one tap, you can easily add the repository and download Antoine for iOS 15.
What's new
Updated Antoine to version 1.2.
Overall improvements and bug fixes.
Added support for rootless jailbreaks.
Added Chinese language.
Post a comment